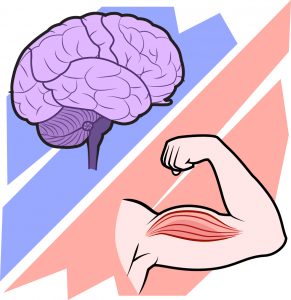 DO YOU INVEST MORE IN YOUR BODY THAN YOUR BRAIN?
I pondered the concept of the UKs first Mental Health Gym recently. Then looked into it and perhaps as expected it was a body health gym capitalizing on marketing life coaching etc in addition to gym work.
Many suggest that physical fitness and the health of the brain go together. I don't disagree. The relationship between the two. ie which needs fixed first "Chicken" or "egg" is very poignant here. Id argue many people tend to have mental as well as physical barriers to success.
I find it interesting that despite the fact that in my own opinion as many people need help with a mental health workout as need work on their body very few in the UK and Ireland outside of top financial performers invest money on an ongoing basis in themselves and their mental wellness and self care.
Would you personally invest the £20 per month it costs to use a piece of gym equipment in the most important organ of all? YOUR BRAIN?
Very curious…