I chose a quirky list of titles each of which has in its own way shaped who I am.
1. This book changed my life I was at 12 transformed by the challenge laid out by Plato. To know myself. To live with being the gadfly and to challenge the world at large who accept the status quo. My first book "The Essential Plato" originally by Plato, translated and then commented on by Alain de Botton. This book was my first contact with the figure of Socrates and with Alain de Botton's work!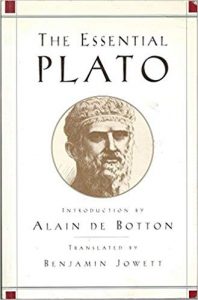 It's not just one book it includes large chunks of Plato's works containing 1,323 pages. Each one is an inspiration to some part of life. Wisdom lasts through the ages!
2. Einstein's Miraculous Year gave me faith that I was different and potentially special if I applied myself. I read this as a teenager. Not worth reading without your thinking hat on! I went through every equation. It took me a while but when I found mistakes that had been identified by others it really got me to consider my full potential for the first time!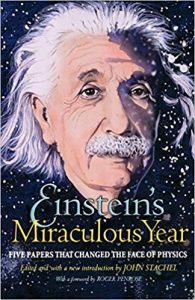 3. A testament to my fundamental belief that all life is equal and special. A book I set out to extend and challenge in my youth. On The Origin of Species is a book I can't help be moved by! Darwin had such a lifetime of struggle to prove concepts that brought significant personal pain. The book in its day was ridiculed on challenging the primacy of human life, despite its focus on a rigorous process of observed microevolution.
For me perhaps one of the most philosophically inspiring books of all time. It unleashed me to be tenacious and challenge myself to go further in my quest for ultimate concepts of truth. Perhaps unusually this book reinforced my belief in a higher being rather than disrupted that thought. Dawkins River of Eden did the same!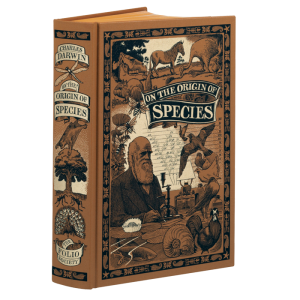 4. Recommended by a soul mate whom I don't see near often enough! Nicholas Taleb's book Anti Fragile might be considered a poorly written book. That said its a book which includes conceptually brilliant ideas for those prepared to get past that!
The concepts of interventionalism, robustness/ toughness and fragility are challenged and transformed. A book to ponder deeply on!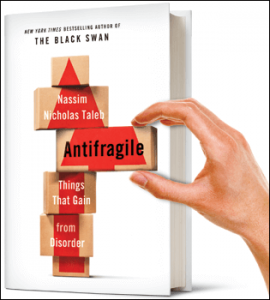 5. One of those books that crystalized my ideas and brought them form. It came when I was pushing the boundaries of social technology. Jane McGonigles Reality is Broken is fundamentally simple but this lady is the mother of gamification. That is in my humble opinion! The simple awareness that people today have so much game time and that they need to push further challenged my belief in my very purpose. A book in the right place at the right time that for me gave me the courage to challenge the norm in IT.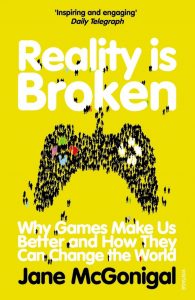 There are so many more and in each category but those are for another post!