A SIMPLE POPPY REPRESENTS THE BLOOD THAT IS SHED IN HATE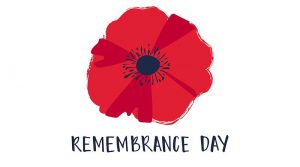 A symbol that signifies the bringing to the end of the great wars of European history, and the solemn promise to prevent bloodshed across the globe. A promise unfortunately broken annually the world over. Distance and time dampen our fear. "Lest we forget." I am struck by the continued need to remember this solemn promise in today's world given conflict continues globally. Organisations such as #AEGIS https://lnkd.in/ek9h7D3 focus on cleaning up the mess that others have created due to generations of hatred across globe. The #IEF Integrated Education Fund understand that hatred grows from misunderstanding. Hatred creates ever-increasing distance between peoples, resulting in an inability to see someone else's point of view. I hope that the poppy can go on to symbolise an end to hatred of all types. A symbol for our future and for today's conflicts. Hatred is well-trodden and is held today by those people "at peace." Separation of individuals so they believe that a difference of belief, culture, creed or color is something to hate, is wrong!
"Lest we forget," what hate can do, so that we may create lasting peace for peoples and cultures the world over!